THE GLOBAL REVEAL
INFINITI QX60 Monograph
Watch as we unveil the INFINITI QX60 Monograph from Yokohama, Japan.
"Today we give you a sneak peek into the direction our designers are taking the future QX60."
Peyman Kargar, senior vice president, Nissan Motor Co. Ltd. & chairman, INFINITI Motor Company
Focused on the exterior, the Monograph previews our next-generation INFINITI QX60 to come. With a sleek, wide stance and bold posture, it draws inspiration from our Japanese legacy.
We imagined the INFINITI QX60 Monograph as a sophisticated yet functional solution for a busy, modern family — encasing dedicated three-row seating while maintaining an aerodynamic silhouette.

"In crafting this Monograph, we wanted to change the tonality of the QX60 and transform the nameplate from a sculptural and architectural point of view."
Alfonso Albaisa, senior vice president, Global Design, Nissan Motor Co. Ltd.

---
Discover the INFINITI QX60 Monograph's every line and contour in 3D. Or, with a compatible smartphone, tap on the cube icon below to see it appear inside your home — or out on your driveway.
---
The INFINITI QX60 Monograph's powerful stance plays beautifully with unique, minimalist Japanese design touches.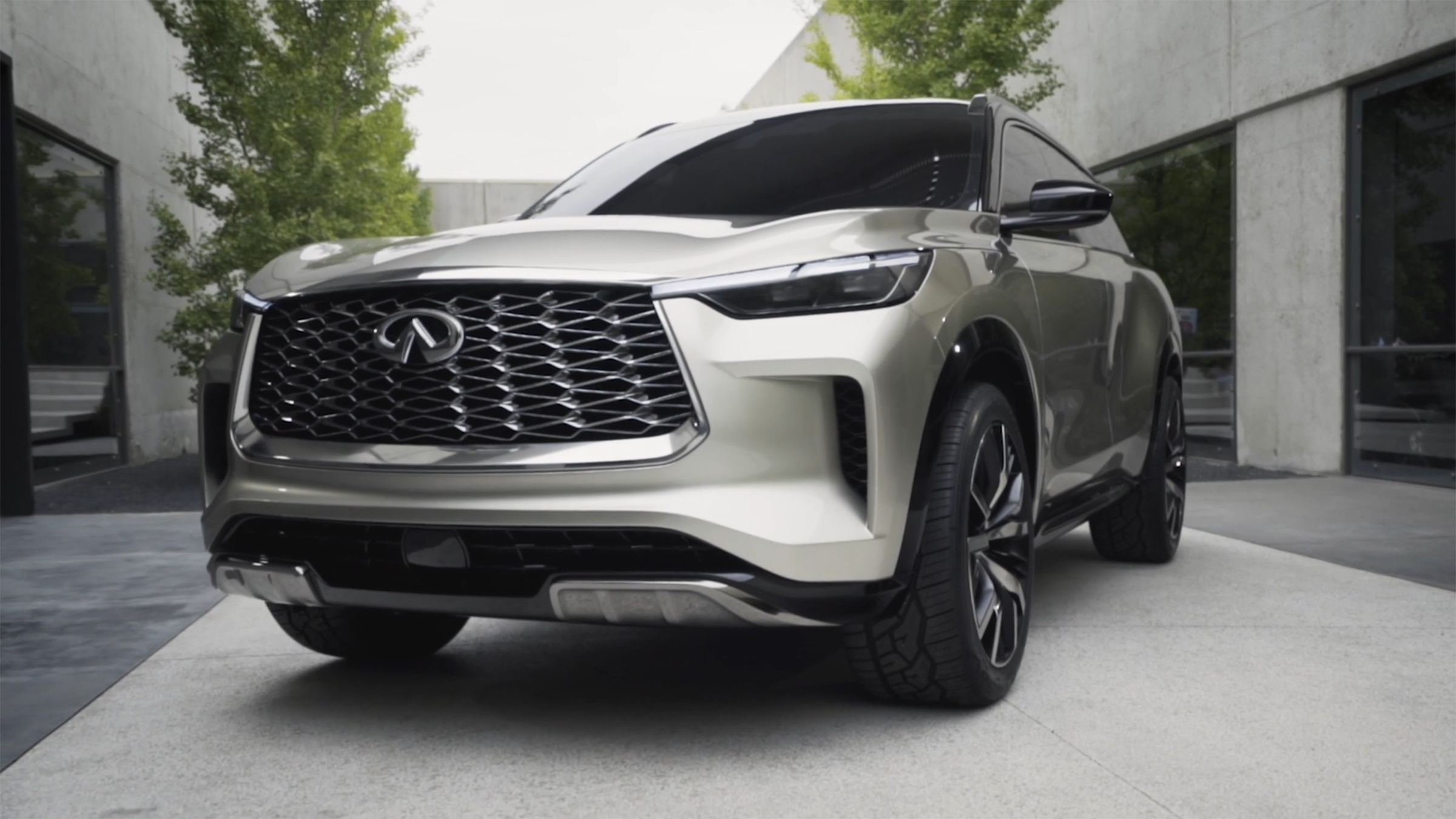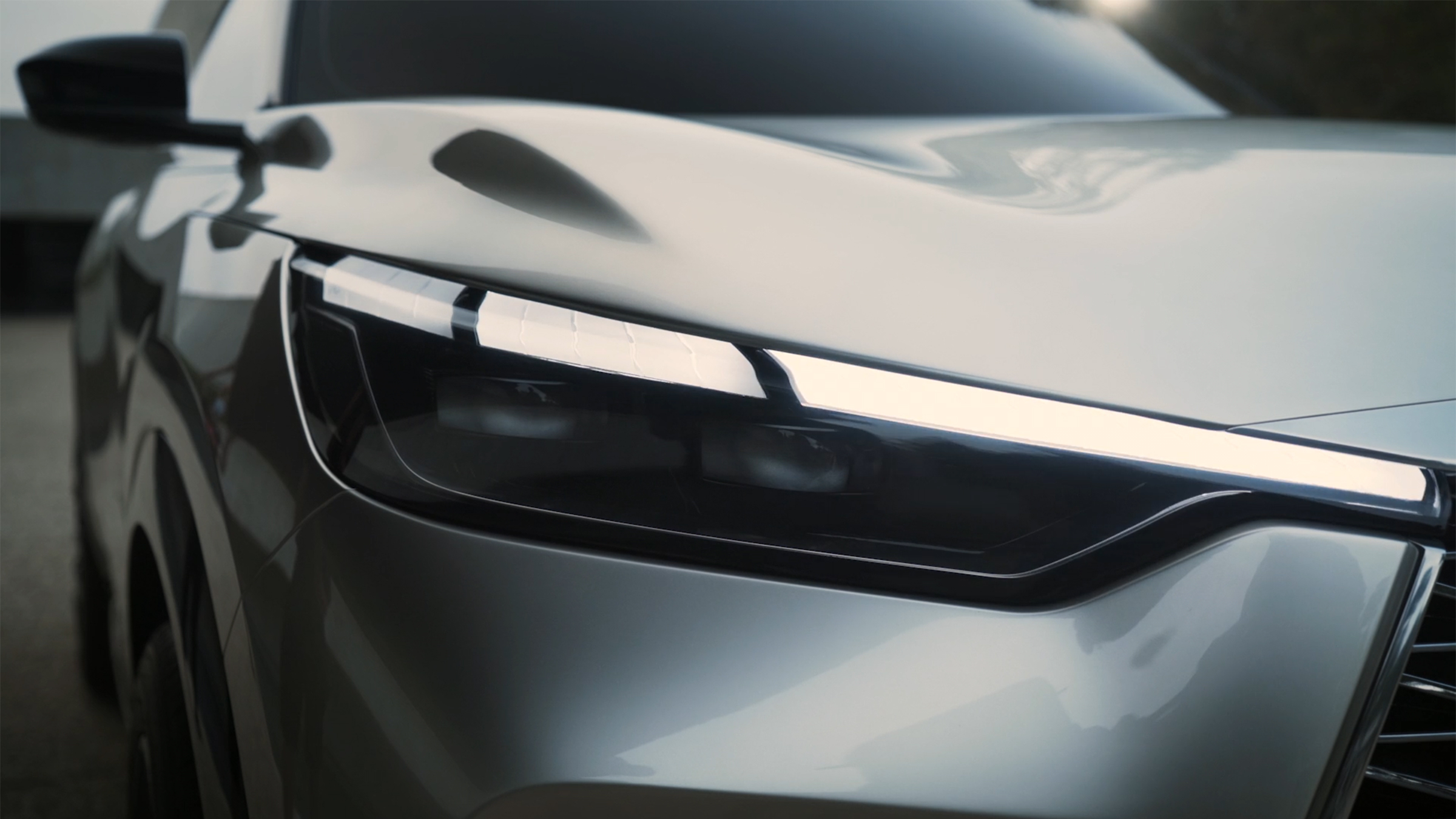 Bright Ideas Strike a Chord
With signature Digital Piano Key lighting, the INFINITI QX60 Monograph's head and taillights contain a complex inner design — inspired by a digital heat sink.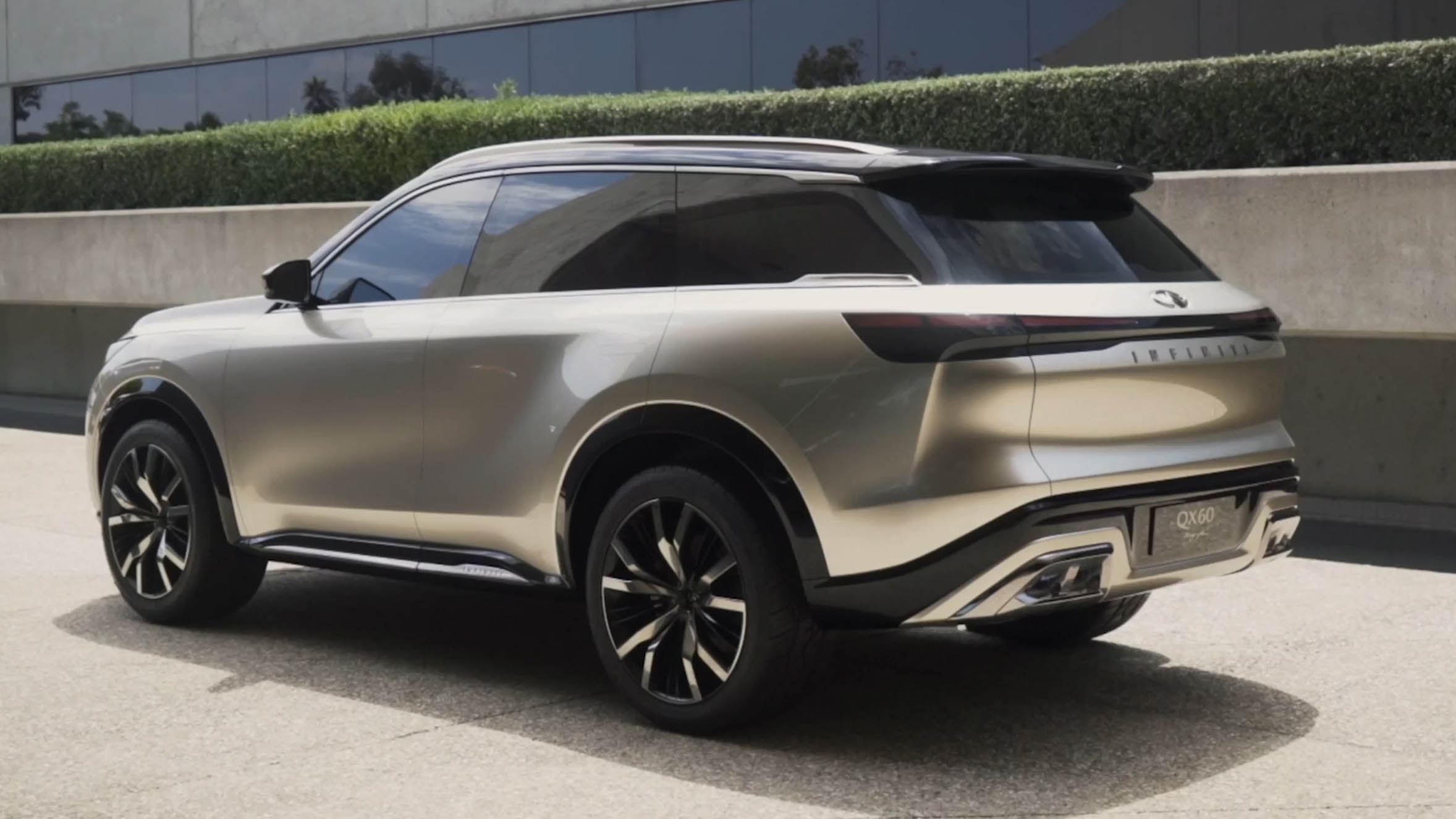 The INFINITI QX60 Monograph's Platinum Glow body color strikingly contrasts against the gloss black pillars and roof.

---
The Harmony of Simplicity
Embodying the Japanese concept of "Ma", the INFINITI QX60 Monograph holds a deep sense of minimalism. At a glance it's simple, but look closer, and you'll find carefully designed elements playing against each other in harmony.
---
Register for updates and get all the latest INFINITI QX60 Monograph information straight to your inbox.
---
Follow along as we reveal future updates and announcements.