All-New 2022 INFINITI QX60
HOW WE MADE CONFIDENT POWER
From the scorching sands of the Arizona desert to the icy peaks of northern Quebec, we've designed, tested, and refined the all-new 2022 INFINITI QX60 to give you confidence in the most challenging conditions. This is how we did it.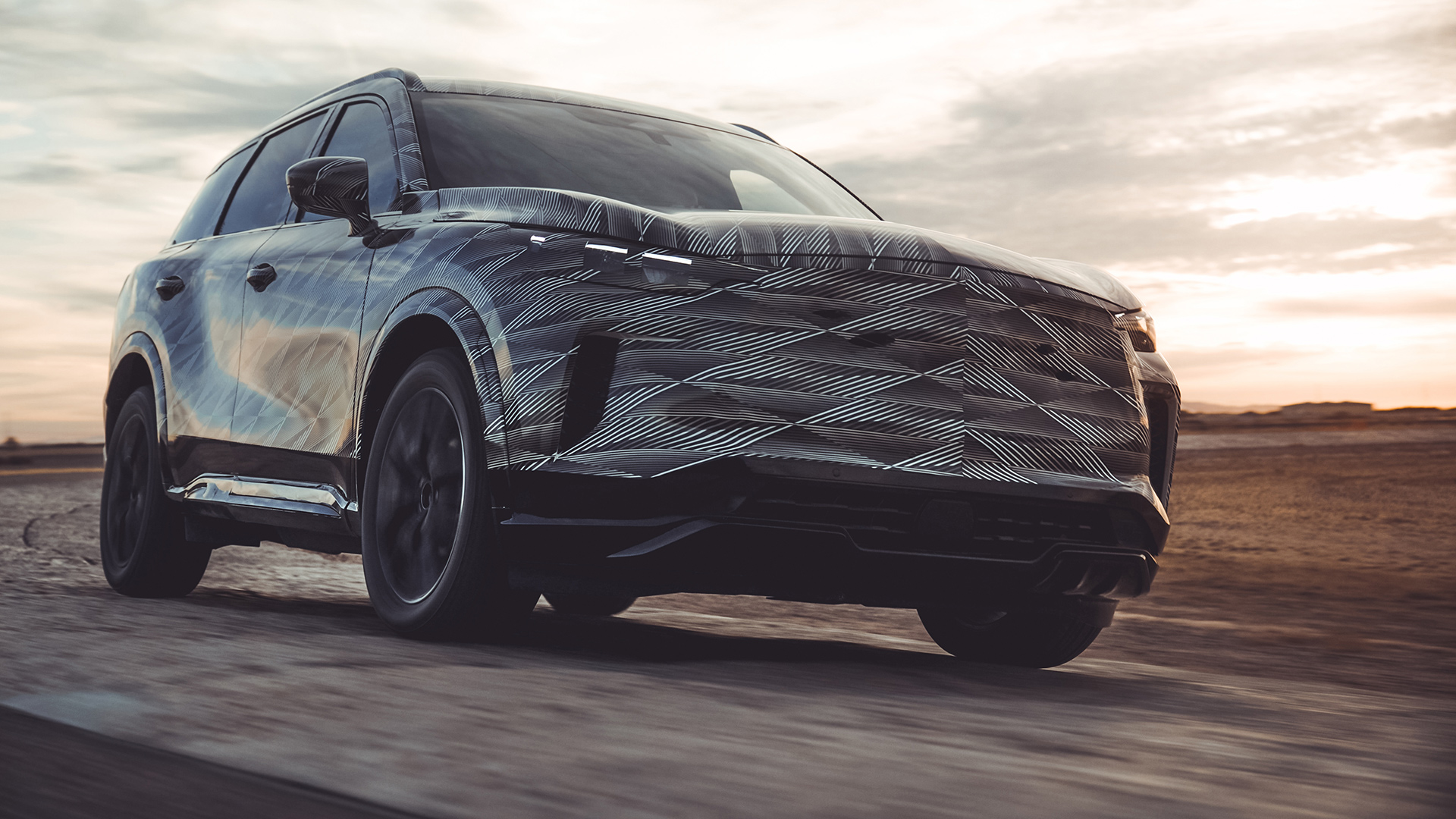 POWERTRAIN
An Unstoppable Force
We started with the powertrain. Knowing our customers wanted a confident ride and capable performance, we gave the all-new QX60 our award-winning 3.5-liter V6 engine — this time mated to a brand new 9-speed automatic transmission.
TOWING
Carry Almost Any Cargo With Ease
After achieving a compelling combination of engine and transmission, we turned our attention to the all-new 2022 INFINITI QX60's pulling power. With rigorous testing, we increased the towing capacity to up to 6,000 pounds — 20% more than its predecessor
TESTING CONDITIONS
Pushing the Limits
With every innovation came a rigorous testing schedule through some of the toughest terrains and weather conditions imaginable.
INTELLIGENT ALL-WHEEL DRIVE
Ultimate Traction on Any Surface
The all-new 2022 INFINITI QX60 has a new and improved Intelligent All-Wheel Drive (AWD) system. It adds stability on a range of challenging surfaces by moving power to the wheels with the most traction, helping you continue forward with confidence.
Get More Grip Than Ever Before
Part of the all-new QX60's near-instant response is thanks to the all-wheel-drive system's new direct coupling mechanism. Instead of detecting wheel slip before it engages, the new all-wheel drive system uses sensors to predict when more grip is needed — sometimes even before the wheels start to slip.
"When I've been testing the all-new QX60, I find that the responsiveness is better than my capability and that gives me confidence in driving. And what's going to give our customers the confidence they need to head out in all of those conditions."
Katie Anderson, Vehicle Engineer
PROPILOT ASSIST
Relaxing Highway Driving
Knowing it can handle grueling driving conditions, we turned our attention to a different type of travel: The highway. Because long distances in traffic can be tiring, we looked to make these parts of your journey easier and more enjoyable by creating an improved version of ProPILOT Assist.
Traffic Made Easy
ProPILOT Assist can already help keep you centered in your lane, slow, or maintain your distance from the car ahead. But what if bumper-to-bumper traffic has you at a stand-still? The system can now stop for up to 30 seconds, then resume driving speeds without you having to do a thing.
Adapts Even Better
The new system is now more aware of the driving conditions ahead. By using navigation, it can adjust speeds for upcoming curves, all while Traffic Sign Recognition can help you quickly match changing speed limits ahead. All in all, ProPILOT Assist can give you more confidence on busy or unfamiliar roads.
Meet the Team
The research, development, and testing of the all-new QX60 relied on hundreds of highly skilled INFINITI employees. Here are just a few.
Heather Kniep
Durability & Reliability
Test Group
Dave Kiseel
Manager, Powertrain Performance
Katie Anderson
Vehicle Engineer
Brandon Laborde
Chassis Dynamics Group
Dusty Pierson
Vehicle Engineer
Melissa Tellez
ProPILOT Engineer
Chris Fischer
Manager, Marketability
---
Follow along as we reveal future updates and announcements.
Pre-production vehicle shown; final specs may vary.